Guard Against Counterfeit Card Fraud
Sometimes referred to as "chip cards," "chip and PIN "or "chip and  signature," the embedded EMV card technology improves card data security over the legacy magnetic stripe technology, which can all too easily be skimmed for counterfeit purposes.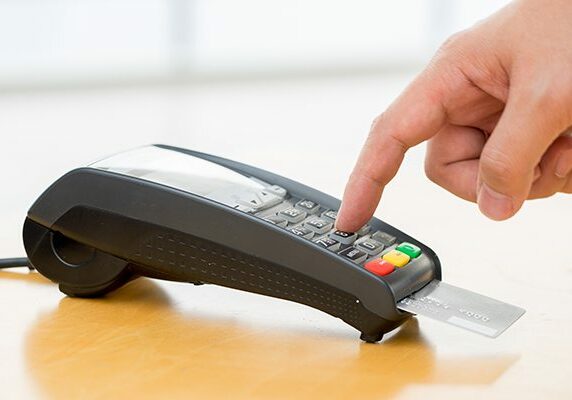 EMV (founded by Europay, MasterCard, and Visa) is a global standard for payment cards using chip technology allowing you better card/cardholder authentication and validation.
More powerful card authentication to protect against counterfeit cards
Cardholder verification to protect against lost/stolen cards with PIN entry
Fewer fraud-related chargebacks from stolen/skimmed cards
Your customers benefit as well, with the greater peace of mind that comes with improved technology, and a seamless experience while they checkout, whether their card is inserted, or tap-and-go.
The Latest in Payment Acceptance Technology
Did you know? All of our new EMV terminals are also NFC enabled to accept contactless payment transactions such as Apple Pay™ and Google Wallet.
Biometrics and tokenization technologies have been around for a number of years. What's new is their combination in a platform that allows users to authenticate their identity while removing payment card data and replacing it with a token. A token is a dynamically generated numerical value that replaces the actual card data for each contactless payment making the information maintained by the merchant useless to hackers and unauthorized users.
Once the smart phone authenticates the user, the encrypted payment information is then passed at the point of sale to the merchant and onto the payment card networks which then decrypts the data and passes it to the issuer to further decrypt and authenticate the payment. And it all occurs with a simple tap.
And it all occurs with a simple tap.
Now is the Time to Upgrade
If you have not upgraded to a new EMV terminal, now is the time to take action.
As of October 1, 2015, businesses that process counterfeit card transactions on magnetic stripe-only (non-EMV) terminals will be held responsible for costs associated with fraud. We are here to help. We can find the EMV terminal or Point of Sale (POS) solution that will work for your business needs.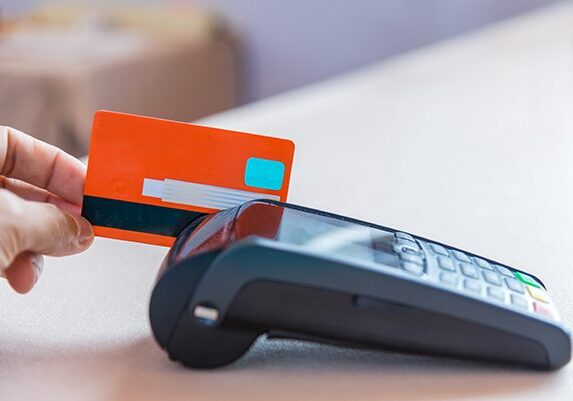 HAVE QUESTIONS? WANT TO SCHEDULE A DEMO?
Speak with a payment solution specialist today: